It's hard to believe that 2017 is almost over.  It has been quite the journey.  This Christmas we have continued some traditions and started others.  Last year's picture still remains one of our favorites of Zeke and because of that we have turned it into a tradition.  With that, I present our 2017 Christmas card.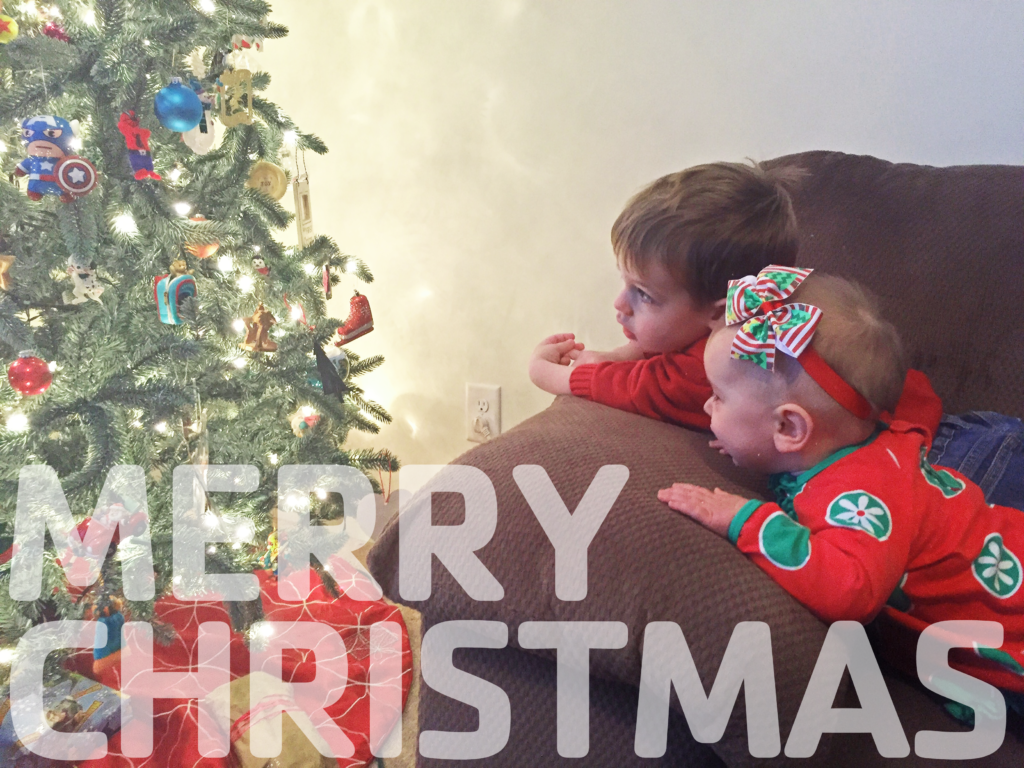 Our family grew in 2017 with the addition of Addilyn Grace.  She is almost 9 months old and already start to cruise and trying to figure out the whole walking thing.  She can crawl with the speed of Lightning McQueen.  Dada is her favorite word (I promise I'm not just saying that).  It is probably due to the constant encouragement from me and Zeke (little dude has my back).
Zeke is growing into a little man.  He started preschool this year (2 days a week) and is crushing it!  He love all things Mickey Mouse and Paw Patrol.  He currently wants to grow up to be "a doctor that pulls babies out of mommies."  This may be due to him hearing about the process of Angela having a C-section with Addie.  He definitely inherited my gift of never being able to sit still and loves to dance.
Angela continues to stay at home while nannying from our house 3 days a week.  Needless to say she has a lot going on.  If that wasn't enough, she nannies like a preschool and is working hard at teaching the boys their letters.  She enjoys having another girl around the house to balance things out (although Addie isn't as ashamed of her gas as Angela would like her to be).
I am still the Director of Operations for Community of Hope Ministries.  Adding the food pantry to my responsibilities has been a tremendous undertaking, but a huge blessing.  I've spent most of the year learning how to balance all the different responsibilities (and still am).  With all that, I am tremendously blessed to work at COHM and get to see God move every day at my job.
One of the phrases my boss and I often say is, "We can't make this stuff up."  I could write a book on all the ways I've seen God move this past year.  In August, I needed to hire a teacher and had exhausted all my options.  I prayed to God and told Him I didn't know what to do.  The next week I had someone contact me saying they knew someone that was interested in the job (someone with over 25 years experience).  Sometimes it is easy to get caught up in the hustle and bustle, but as I take some time to reflect this Christmas season, I can clearly see God moving in my life.  My family is so incredibly blessed.  Angela, Addie, and Zeke bring me so much joy.
Psalm 73:24 says, "You guide me with your counsel, leading me to a glorious destiny."  God has guided our family and it has been an incredible journey.  This Christmas we pray that you put your trust in Jesus and allow Him to guide your steps.  He was born to create a glorious destiny for us.  Merry Christmas!
until next time…