In case you didn't know, the second round of the 2015 NCAA tournament starts on March 19, 2015.  Hopefully NC State will be making their 4th straight trip to the big dance.  But why on earth would I write about that now?  After all, football season just kicked off this past week (and based on how NC State did I should be super excited about this season)!  As much as I love the NCAA tournament and think it may be the greatest post-season in sports (NFL playoffs are a strong contender), that's not what I want to talk about.  What I really want to talk about is this….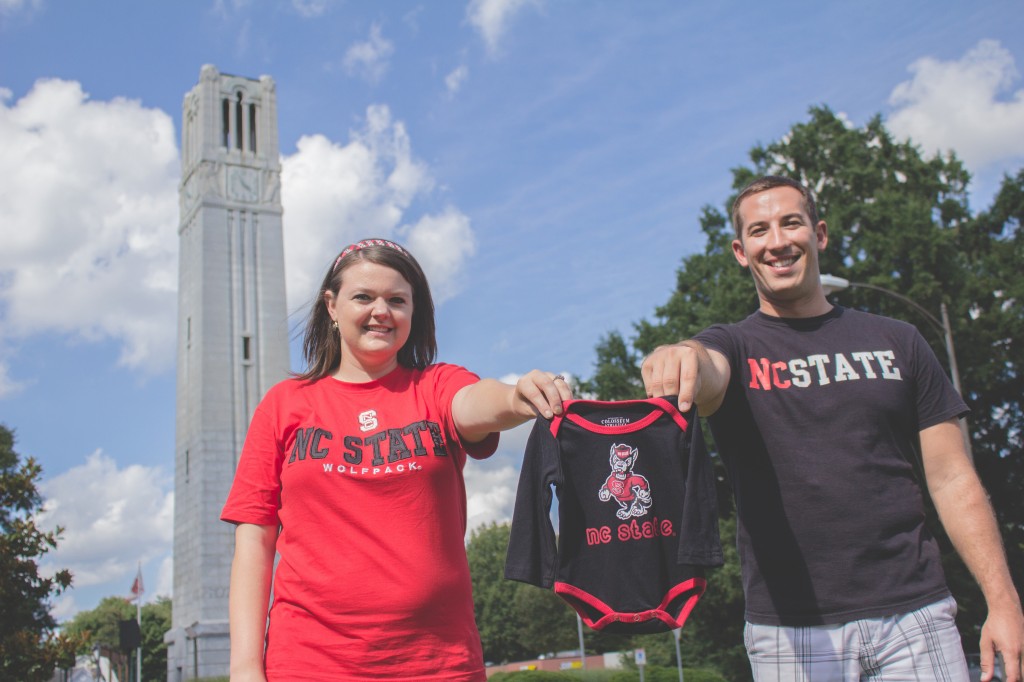 On March 19, 2015, or sometime near then, I will be able to hold my child for the first time!  That's right, our pack is growing.  I've known since July (in fact Angela and I found out on my birthday), so it feels good to get this off my chest.  The struggle has been real to not say anything because I am so excited.
There is actually something pretty crazy about finding out on July 16, 2014.  I have always said I would like to be a dad before I was 30.  When Angela took the pregnancy test on my 30th birthday and found out she was pregnant, it meant I was officially a dad before I turned 30.  God is pretty cool like that.  Just when you think you won't see your dream come true, He has a way of helping you out.  It's going to be pretty hard for anyone to ever top that birthday present.
So to get some of the preliminary questions out of the way, yes we will find out the gender, we plan on staying in the current house we are in, and we are super excited about it!  Angela is wrapping up the first trimester and has been nauseous for a couple months.  Hopefully she will be getting past that soon.  Yes the pregnancy hormones are making Angela emotional and she cries a lot (including when she proofread this post).  We probably won't name our child after you, unless you have an amazing name, then we can talk about it.  Angela is not really a fan of having someone rubbing her belly, so I probably wouldn't try that (or at least ask first).
The first ultrasound where we got to see our baby and hear the heartbeat for the first time may have been the coolest thing I've ever experienced.  I can't wait to introduce you guys to the coolest kid in the world in six months!
until next time…