Yesterday I started off my Mother's Day strong.  I got both kids out of bed and let Angela sleep in.  Zeke and I handmade a card for her.  I asked Zeke what he wanted it to say and he started with "I love you."  That's a great start to a Mother's Day card.  Then when I asked if there was anything else he said, "I jump jump jump and bounce bounce bounce."  That didn't make the cut.  I went with a haiku instead.  Saturday night, when I told Zeke we were going to do something special for Mom in the morning, he yelled, "MAKE PANCAKES!!!"  I'm not going to crush my kid's dreams, so we made pancakes.  While I made the pancakes, Zeke made Angela a gift basket.  It included a fake piece of pizza, a Thomas book, 2 pairs of socks, and the backing to some stickers he used the other day.  He wrapped it in a place mat, a bib, and a burp cloth.  Addie helped by staying asleep in her swing the entire time.  We all went and woke up Angela.  Zeke gave her the present and card and then we all came downstairs to eat.  Mother's Day morning was a success.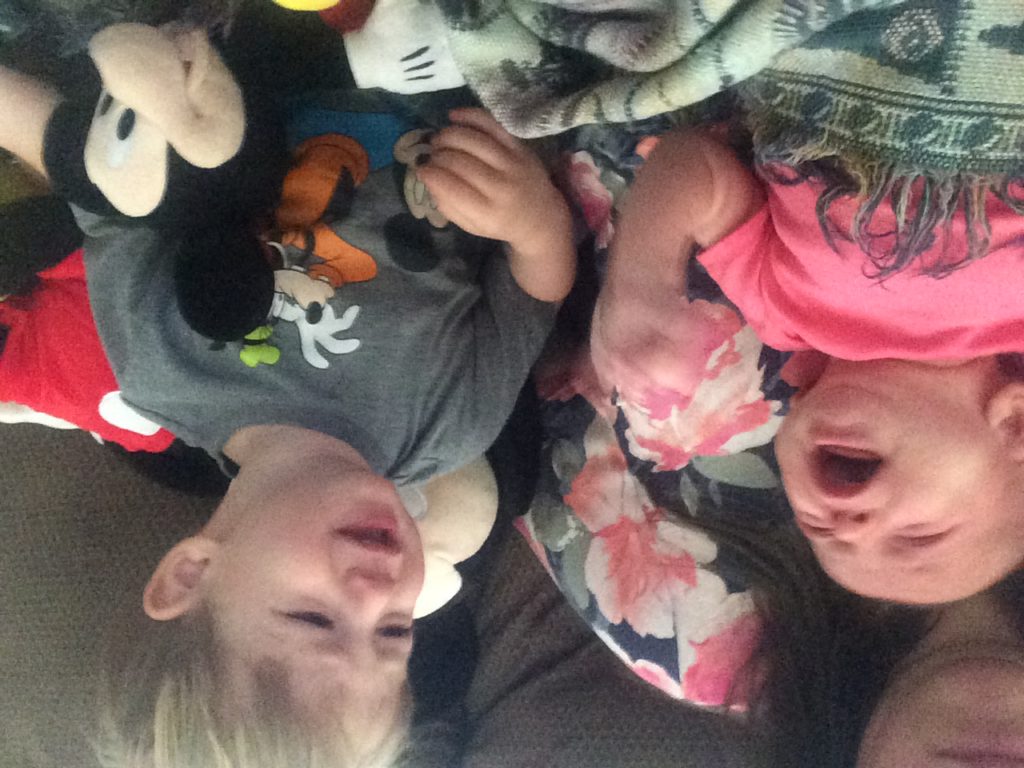 We weren't planning on going out to eat with people from church after service, but Angela decided we would have enough time so we did.  While she got a table, I went and ordered our food.  I got all the food and drinks and as soon as I set the tray down I realized I had forgotten something – Angela's food.  It was a good thing I started off strong in the morning because I struck out at lunch.  I started to head back to the counter to order her food, and Angela told me that she would go do that so that I could eat my food while it was hot.  She didn't get mad or frustrated.  She just went and ordered her food.
That is one of my favorite things about Angela.  She loves unconditionally.  This is very good for me because I screw up a lot.  She is the same way with our kids.  Even when Zeke has thrown a two-hour tantrum because he wasn't ready to get out of the bath, she shows him the same love as when he is being a super sweet boy doing what he is supposed to.  As I was in worship that morning, and we were singing about the love of Christ, it hit me that Angela is the perfect example of that to our family.  It excites me so much for her to be the mother of our children because she embodies the love of Christ.  Our children won't have to wonder what that love looks like because she models it so well.
This Mother's Day I'm thankful for a wife that loves Jesus enough to show His love to others.  There are many times we don't make it easy for her (as shown in the picture).  But through it all she is always there to love us no matter what.
until next time…