This will be Zeke's first Christmas and Angela and I are super excited for it.  We have all our decorations up and this year I even added some lights on the bushes in front of our house.  I'm running full speed into the #oldmanstyle life (I'm already planning how I can hang some on the house next year).  As my dad and I talked about what he was getting Zeke, he reminded me that my years of "building and putting toys together on Christmas Eve after the kids go to sleep" have officially begun.  Angela and I are excited about continuing some of our traditions and starting some new ones.  Sure Zeke won't really understand it all yet, but it will still be fun.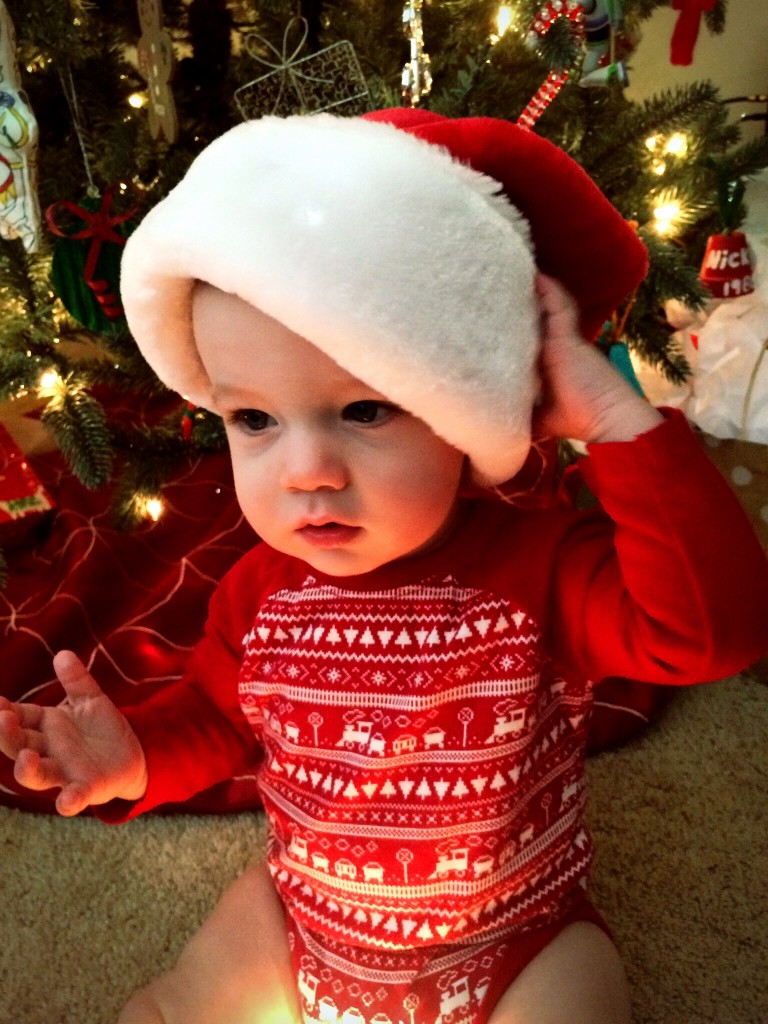 Christmas Eve has always been the time that Angela and I celebrated Christmas as a family.  We eat a special dinner, open presents, and watch Rudolph.  This year we are upping our game and adding Christmas jammies to the mix (mine are super legit just saying).  Nothing super original about any of it, but it is special to us.  Another tradition we have is to host a Christmas breakfast with our parents.  The main dish is a traditional egg casserole that my family has made for Christmas as long as I can remember.  We will also be rejoining my mom's family's tradition of gathering at my grandparents this year.  As we bring Zeke into this journey, I hope these traditions will hold a special place in his heart for years down the road.
But one thing that this Christmas is bringing more than ever before is a respect for what it truly means.  Now that I have a son, I would never want anything to happen to him.  My love for him is so deep and so great that I really don't know how to put it into words.  He can melt my heart like no one else.  There isn't a better feeling than when I walk in the door from work and he gets excited and crawls as fast as he can to me.  To think that God chose to send Jesus to the earth for the purpose of dying has a brand new meaning to me this year.  For God to make that sacrifice is incredible.  Jesus was his one and only son.  That's love.  That's beyond love.  Everyone knows John 3:16, but it is so true.  "For this is how God loved the world: He gave his one and only Son, so that everyone who believes in him will not perish but have eternal life."
This Christmas I've gained a new level of thankfulness for what God did for me.  Even though I was a sinner, even though I rebelled against Him, even though I turned my back on Him, He sent His son to die for me.  Knowing how much I love and care about Zeke, this means so much more to me.  One last tradition that we have is to wake up on Christmas morning and to read the story of Jesus's birth from Luke 2 and sing Christmas carols.  I can't wait to worship Jesus with my son this Christmas morning and begin to show him the true meaning of the love that God showed us.
until next time…