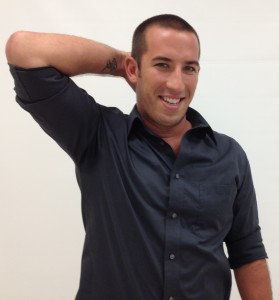 For over a decade Nick has poured his life into the next generation.  Starting as a camp counselor at Teen Valley Ranch when he was only sixteen years old, he hasn't looked back!  Nick has a deep desire to see young people develop a strong personal relationship with Jesus.  For the past eight years he worked with the youth group at Charisma Church.  He is now serving on the leadership team of Charisma Church.
During his time at Charisma Church, Nick has also served as a leader in the college ministry.  He has traveled across America ministering as a part of the TV One Life Live events.  He has been on many mission trips through Maximum Missions, with the goal of sharing the gospel with people all over the world.  For three seasons, Nick was a One Life University cast member for TV One Life, a high-energy show that airs on major Christian networks in the homes of over two billion people.  Going into its fifth season, he is still heavily involved in working with TV One Life.  Nick has also traveled and ministered at churches along the East Coast of the United States, as well as in Ecuador, Panama, Peru, Brazil, the Dominican Republic, and Israel.
Outside of Charisma Church, Nick is a youth director at the YMCA of the Triangle.  He is responsible for overseeing before and after school care, track out camp, and summer camps.  He is married to Angela and they currently live in Raleigh, NC.
[contact-form-7 404 "Not Found"]