Over 4 years ago, I wrote a post called I Am Blessed.  So many times I hear people talked about people who are blessed and it usually equates to one thing. Often we think people who have money and nice things are blessed. It is all around us. Our society is consumed with it. In order for us to have peace and have our needs met we have to have an absurd amount of money in the bank. We have to have the latest model car or the latest gadget. We have to have a big house and some people who help us take care of it.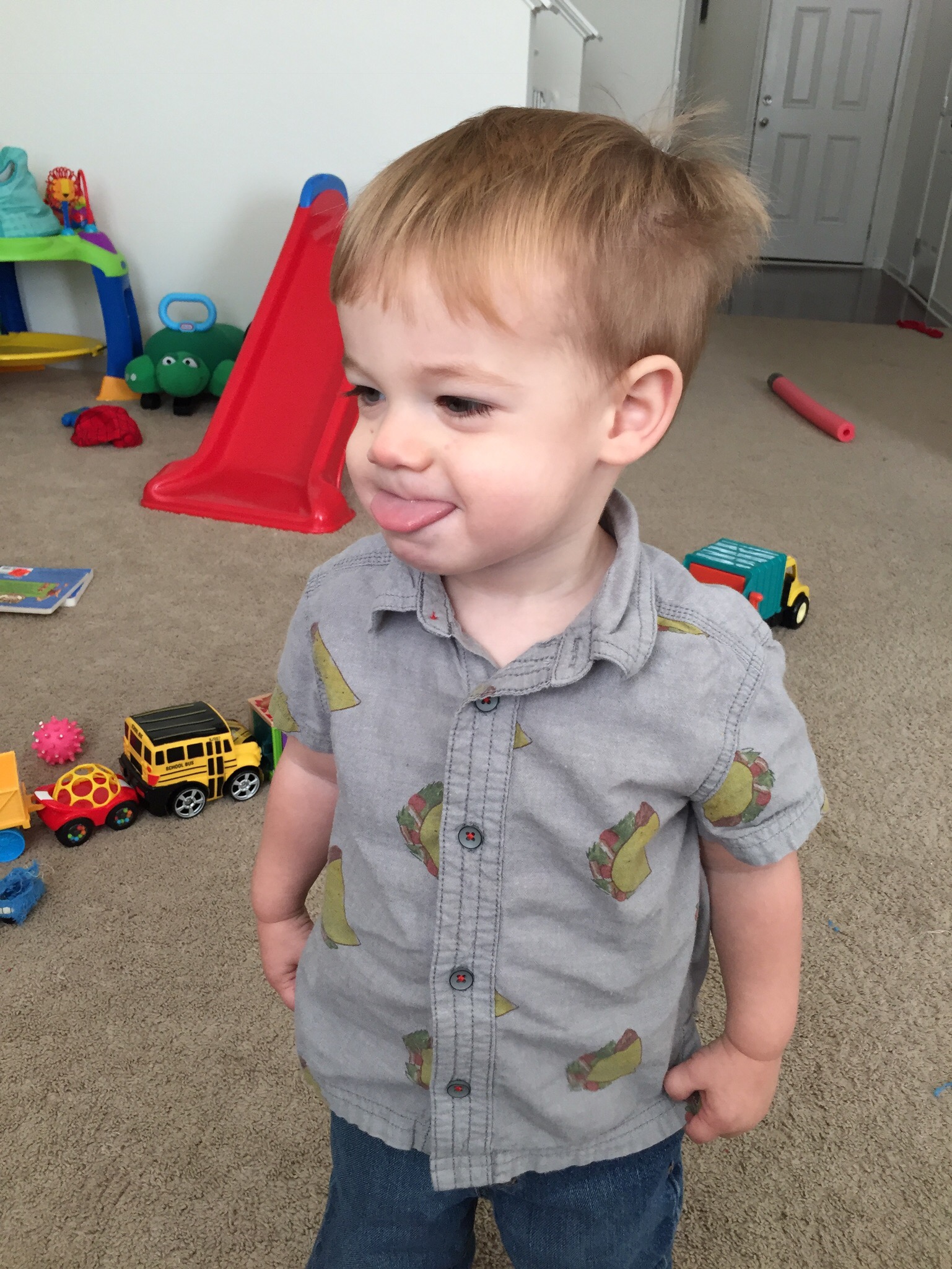 4 years later, I would say that I am still blessed, but my bank account wouldn't if I went by that definition.  In the ESV translation of the Bible, the word bless is used 544 times. Clearly this is something that is important to God. In the New Testament, the Greek word for blessed is often translated as fortunate, happy, and stresses the joy people experience as children of God. God doesn't define blessing as having money and possessions. His definition is the opposite. Philippians 4:19 says, "And my God will supply every need of yours according to his riches in glory in Christ Jesus." (ESV). When I look back I can see how God has supplied my needs. There have been plenty of times it hasn't been a paycheck that supplied my need.
One way that I am extremely blessed is through Zeke.  Every single day that kid brings so much joy to me.  There isn't a day that goes by that Zeke does not make me genuinely laugh and smile.  Sure there are the times he throws a fit and the poopy diapers but those pale in comparison to the amount of joy he brings.  He and I recently started doing a thing where I will ask him to say "I" and then I will say "love" and he will say "you."  He will get super excited and usually holds out the "you" so it's more like "youuuuuuuuuuuuuuuu."  Today Angela tried to record him doing that and he said "I," she said "love," and then he said "Zeke."  Not quite what she was going for but it was hilarious.
If there is a theme in my life it is that I am blessed. Not that I am perfect or that I am someone special, but I see God's blessing all over my life.  It doesn't equate to money and I don't know if I'll ever want it to.  I wouldn't trade any amount of money for the blessing that Zeke brings to my life.  God's definition of blessing is so much better.
until next time…