Anyone else have their social media news feeds filled with hate and negativity this past week?  I had a fun-filled week of hiding lots of people (from all sides) so I would see less of it.  But in spite of that there were a few things that happened last week that give me hope that all is not lost.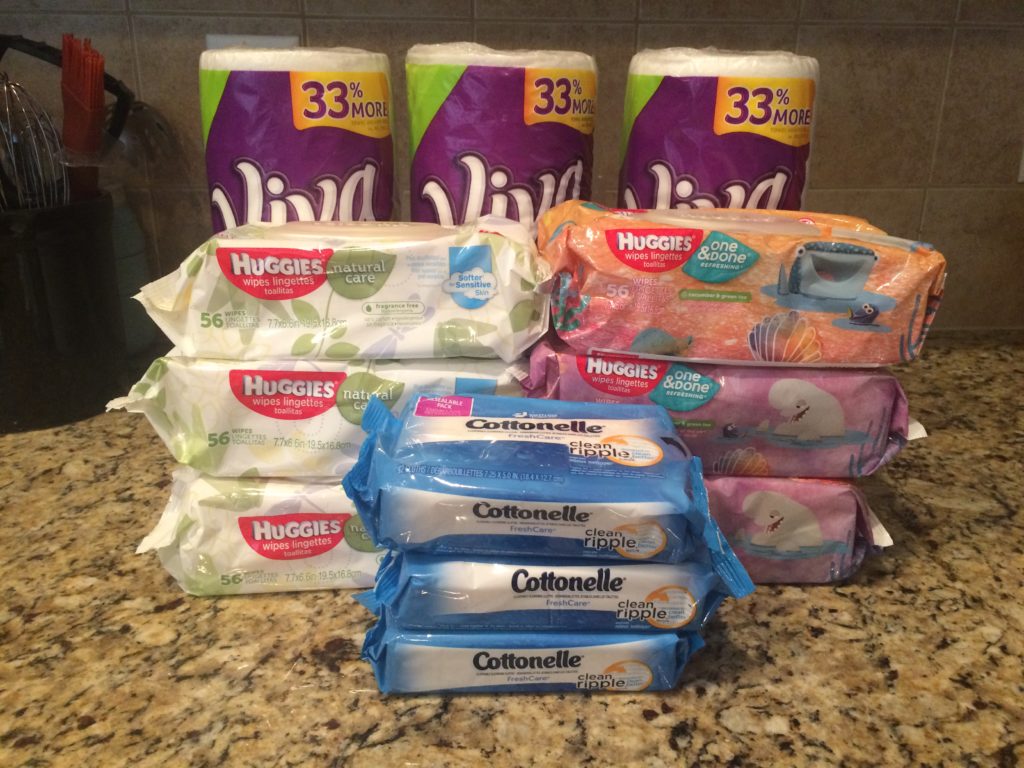 Last week when Angela was leaving Aldi, she was approached by a lady carrying a few grocery bags.  The bags contained a few rolls of paper towels and 7 packs of wipes.  The lady told her she wanted Angela to have them because she and Zeke looked like a sweet family. She said she got them using coupons and she honestly probably wouldn't really use them because her kids were older so she wanted someone else to have them that may actually need them.  The total value of the stuff she gave Angela was probably $20-30.
Last week I had a camper walk up to me at camp and hand me a cap for a baby.  "My mom crocheted this for your baby," she told me.  It was an awesome cap that I know will be super helpful when Addie arrives.  I had just met this family through our camp and didn't know them for more than a couple of weeks.
I share these stories to show you that kindness isn't dead.  It may be harder to find these days, but it still exists.  I feel like the world needs to go back and watch Pay It Forward again.  I think what life would be like if everyone chose to be like those ladies from the stories above.  It challenges me to think about what I can do to go out of my way to be kind for someone.  Sure I hold the door open for people but what could I do to go above and beyond to be kind?  Maybe you will join me in this.  And then just maybe, we will go back to a society where kindness is the norm.
until next time…