One of the things that has had the greatest impact on my life has been to go on mission trips.  For the past few summers I have been unable to go and it was tough to see the team go from my church and not be leaving with them.  Now that I am a teacher and have summers off,  I am excited to be able to go on this year's trip to Nicaragua.  The trip is from July 18 – August 3.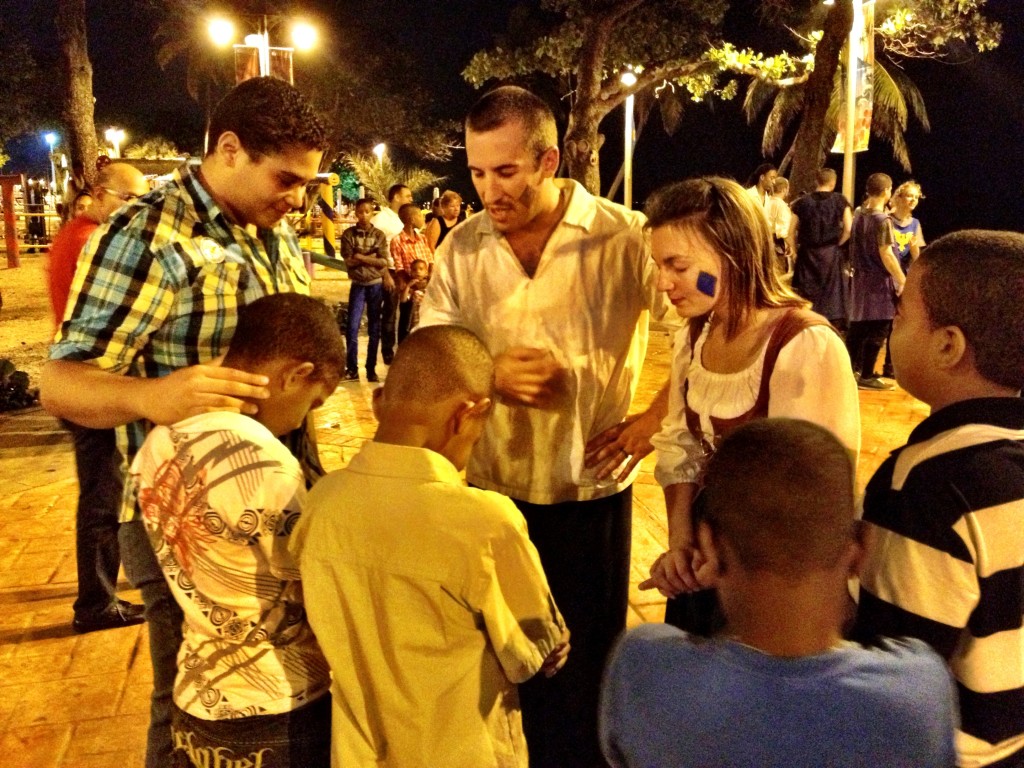 On this mission trip, I will be a be with a team of around 20-30 people.  We will minister to the people of Nicaragua through evangelistic dramas.  We will set up drama sites on street corners and perform the dramas for anyone willing to watch.  At the end of the dramas, we will give an altar call.  We will do around five different drama sites per day.  It will be a dynamic two-and-a-half weeks that will change people's lives forever!
The trip cost $1,849.  While this is a lot of money, with your support it can be easy to raise.  I cannot pay for the trip on my own, so I am asking for you to help support me.  Luke 6:38 says, "Give, and you will receive. Your gift will return to you in full—pressed down, shaken together to make room for more, running over, and poured into your lap. The amount you give will determine the amount you get back."  I want to ask you to pray and see what God would have you give towards my trip.  Whether you give $20 or $500 it will all go to seeing lives changed.  You are not just giving your money to me, you are helping to send me to share the love of Christ to the world!  Thousands of people's lives will be impacted because of your donation.
I know it can be tough to give, but I want to present you with this challenge.  I challenge you to make one financial sacrifice and use it to support my trip.  For example, maybe one week instead of your family going out to eat, you take the money that you would have spent at the restaurant and support me with it.  Maybe one month, instead of going to Starbucks every morning, you set that money aside to support my trip.  To put it in perspective, if everyone who reads this gives $20 toward my trip, I will have all the support I need to go on the trip.  However, if God is calling you to give more, than I am in full support of that 🙂  The reason I challenge you with this is because I believe in God's promises.  God promises that when we give, He will give back to us.  I fully believe that if you make a financial sacrifice to give to my trip, God will bless you for it.  He said so in Luke 6:38!
I have set up a GoFundMe page to accept donations.  You can check it out HERE.  If you would prefer to write a check, you can email me and I can give you details on how to go about that.
I also want ask you to support me with your prayers.  I want to ask you to go ahead and begin praying for the trip.  Please pray for the team going, for the leaders, for the churches we will be working with, and for the people we will be ministering to.  Ephesians 5:16 says, "The earnest prayer of a righteous person has great power and produces wonderful results."  There is power in prayer, and just think of how powerful this trip will be if we are all lifting it up in prayer!
Thank you in advance for all the support you are going to give.  I'm not sure how I would be able to go on these mission trips if it wasn't for all my friends and family.  To get more information about the trip you can check out maximummissions.com.
until next time…