All this ruckus over a red cup has me thinking. It's a little sad that one red cup can cause so much controversy. I'll be getting my coffee from Dunkin' Donuts. But that isn't because of a red cup. It's because they have better coffee. Boom. I just said that (and I meant it). My real issue with the red cup isn't that it gave up the snowflakes and reindeer. It's that we are skipping over Thanksgiving and going straight to Christmas.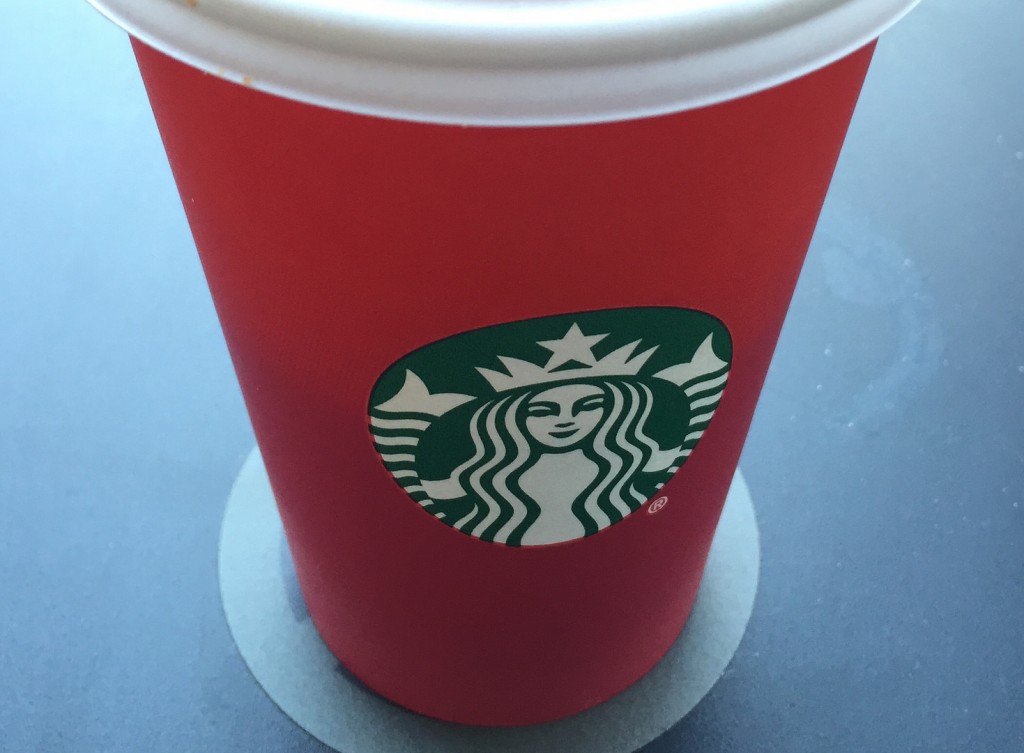 Where is the Thanksgiving cup? They could have a brown, orange, and yellow version. Slap some turkeys or cornucopias on it (not too many blogs I write that I get to use the word cornucopia in so I'm going to drop it one more time). Instead of that people are already decorating for Christmas, playing Christmas music and have set their sights on December 25. Now don't get me wrong, Christmas and celebrating the birth of Jesus are fantastic but why do we just skip Thanksgiving? What did it do to us to just be completely ignored?
Sure turkey isn't as good as ham, but that doesn't mean we can't show some respect for it. It's like we prepare and prepare for Christmas and then all the sudden it's Thanksgiving day and we are like, "Oh, well we better eat some turkey and be thankful for a day" and then get back to Christmas. We spend all December on Christmas. We have our advent calendars and Christmas parties to go to. Even the NFL gave us the Christmas bowl with the Bills and Jets game last Thursday. Why can't we spend the month of November getting ready for Thanksgiving?
I've got a lot to be thankful for this year so I'll fight the good fight for Thanksgiving. Red and green can wait. The Christmas tree in our house doesn't go up until the day after Thanksgiving. That is also the first acceptable day for Christmas music. We let Thanksgiving get its dues. You should join me in this battle. Let's take back November for Thanksgiving. When you get your cup of Starbucks tell them your name is Happy Thanksgiving!
#HappyThanksgivingStarbucks
until next time…
Photo courtesy of Todd Van Hoosear