I began working at the YMCA of the Triangle in 2009.  Since then it has been a crazy journey that has landed me in the role of a Youth Director in Garner for the past 2 1/2 years.  Over the years I've learned a lot, I've grown a lot and I've had the chance to do lots of awesome things (like be in a skit with Scotty McCreery).  I've had the chance to work with some incredible people and be a part of some really fun programs.  Lately however, it has been tough on my family.  On a typical day, I do not get home until around 6:30.  With Zeke going to bed between 7:00-7:30, that didn't leave me much time to spend with him.  There are also lots of nights that required working into the evening and when I got home he would already be asleep.  As much as I enjoyed my job, I knew it was time to start looking for something else.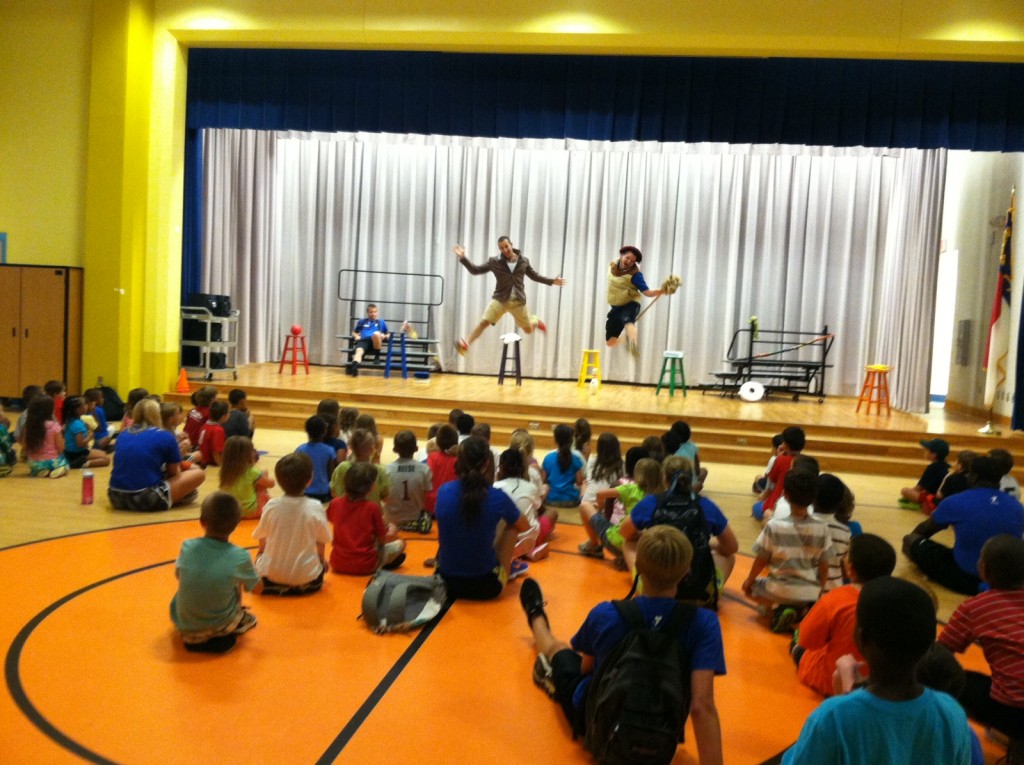 A little over a week ago I accepted a position at Upper Room Christian Academy as a 5th Grade/PE teacher.  In the mornings I will teach Bible, Math, Science and Social Studies to my 5th grade class.  Then, in the afternoons, I will teach PE to Kindergarten-5th grade classes.  If you have listened to my free podcast, you can see this is the perfect fit for me because I do not have to teach reading and grammar (if you haven't listened to it, you should fill out the form below this post to get it for free).  Classes start on Monday, so this past Friday was my last day with the YMCA.  It was a bittersweet moment, and as much as I tried to prevent it, it "got a little dusty" in the room when I said my final goodbye.
I am very excited for my new adventure.  I don't have a degree in teaching, so this is brand-new territory for me.  I know it will be challenging and I will have a lot to learn.  I also know I have a great staff at URCA that will be supporting me along the way.  There are so many blessings that will come with my new job, like Angela and I being able to sell one of our cars and become a one-car family.  URCA is 0.3 miles away from our house, so I will be able to walk to work each day (or have Angela drop me off if it is raining).  I will also be done with all my responsibilities at 3:45 and have a lot more time to spend with my family.  Now I know I will be staying past that many days in my first year because I have a lot to learn, but it will still turn out to be more time at home (not to mention 2 months off over the summer).
I think this is one of the most fun parts of being a Christian.  I don't have to be completely sure of every step I am going to take, but as long as I follow God, He won't lead me astray.  A week before I accepted my position at URCA, I spoke at a youth group lock-in and told the teens sometimes you just have to step out in faith.  A week later I had the chance to practice what I preached.  Part of me is nervous heading into Monday and part of me is excited to see what God will do in my new adventure.  Next summer I won't know what to do with myself.  I have worked at a summer camp almost every summer since I was 17.  I guess I could still work at one next summer, but that probably won't be the case.
until next time…