Two months are officially in the books.  It is crazy to believe that.  Things that seemed brand new a couple of months ago are now just routine.  Zeke officially weighed in at 13 pounds 1 ounce and stood 24.25 inches tall at his check-up, so he is still letting all the 6 month old kids out there know he can run with them.  He is developing quite a personality and starting to make noises other than screams and cries (which is quite refreshing).  If you have paid attention to Angela or my social media, you know he has a smile that will stop the ladies dead in their tracks.  A couple of weeks ago, he started sleeping through the night.  Pretty soon he will be declaring for the NFL draft and showing you the sickest stiff arm you have ever seen.
For this week's POTW, here is his two month picture: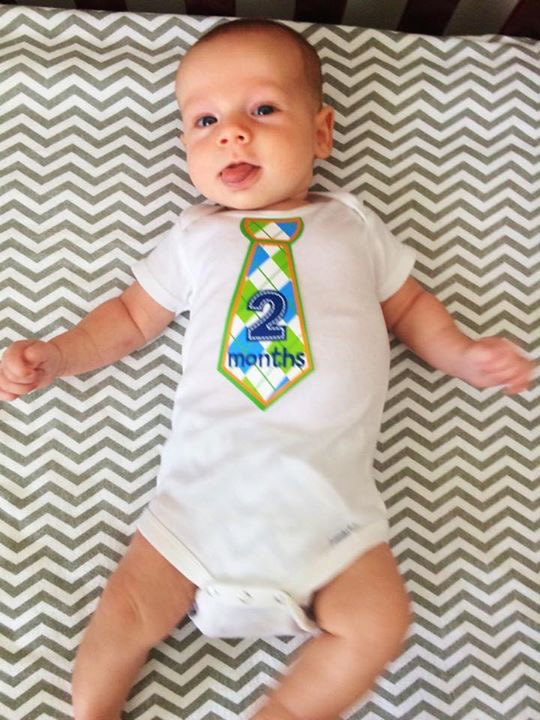 The journey hasn't always been easy or fun, but that face makes it completely worth it.  I may be a little biased in this statement, but I'm not really sure how I had a part in creating the cutest dude you have ever seen.  It probably had a lot to do with Angela.  At two months old, it is probably about time for him to start pulling some weight around the house, so I'm gonna get in touch with Huggies and get him a contract.
until next time…