The busy life of summer camp training is in full swing.  Last night I was leading a training on initiative and when I asked the counselors to define initiative one of them said, "Not being afraid to try something new."  It was a great answer that I think often gets overlooked when you think about taking initiative.  When thinking about how to grow my blog, it was clear that doing the same thing I had done was not going to take me where I wanted to go.  I had heard people like Michael Hyatt and Jon Acuff talk about these things called mastermind groups.  It was basically a group of people that met together and pushed each other towards their goals.  You can also use it to network and share ideas.  It can be a local thing or something that is done online.  Those guys seemed like they had benefited a lot from a mastermind group so I thought maybe I could check one out and see what it was all about.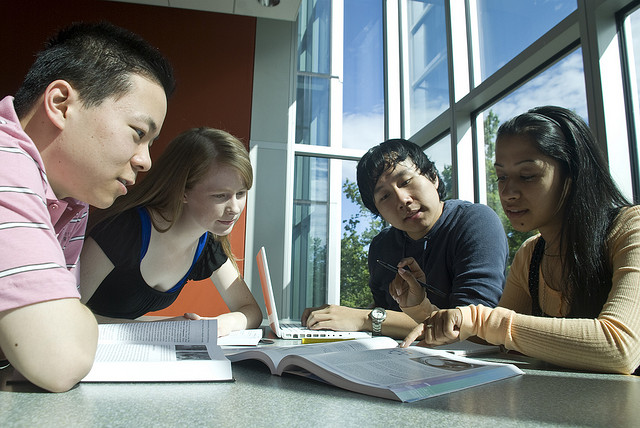 I posted in an online group I am a part of that I was interested in joining one.  I was able to find some people looking to start one so we went for it.  We are from all across the country and we all have different goals.  As we went into our first meeting (on Google hangout) I didn't know what to expect.  To be completely honest, the concept still seemed really weird to me.  I literally knew none of these people before joining the group and now I was going to be sharing my goals that I hadn't really shared with anyone other than Angela.  Very successful people highly recommended it, so I took the step even though I wasn't sure what the outcome would be.
Since that moment we have had 3 meetings and it has been very interesting.  We have been able to push each other out of comfort zones and to take steps we wouldn't have otherwise taken.  It's pretty cool when people who don't have anything invested in what you are saying can give you a fresh perspective.  It has also opened opportunities for me.  One of those opportunities was to do an interview with Heather Parady for her blog in a segment called The Big Picture Person.
You can check out the interview here.
It is cool to see taking a step and taking a risk pay off.  I can only hope that for the rest of the time this group is together I'm pushed even further and see even more things happen.  Some times the best way to get out of a rut is to do something you haven't tried before.
until next time…
Photo courtesy of UBC Library Communications