I have wanted to write an eBook for a while.  There was something I was working on and had wrestled with for a while.  I was about 4,000 words into it.  But every time I sat down to write more it didn't feel right.  Something about it just felt fake and forced.  But I had written 4,000 words.  It was hard to think about just scrapping all of that.  So I started praying about it and seeing if God could give me any clarity or insight on where to go because when I would try to add to those words, I would end up just staring at the screen feeling like it was heading nowhere.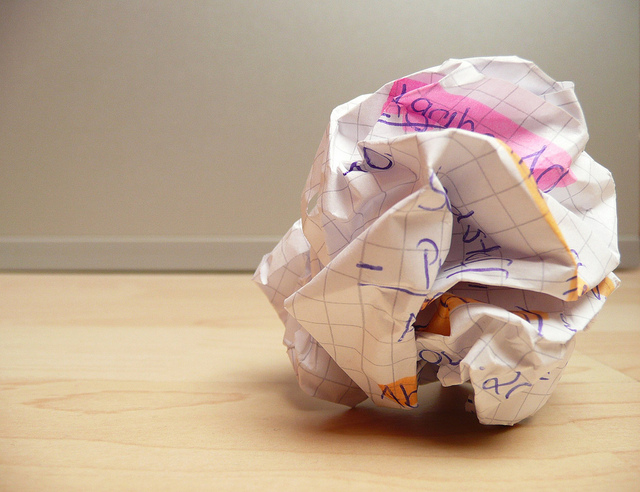 About a month ago God gave me the clarity I had prayed for.  Unfortunately, it was exactly the clarity I wanted.  My gut feeling was right.  I needed to scrap what I was already working on.  But there was something very interesting about the clarity I had received.  I was genuinely excited about the new direction.  It didn't really bother me to scrap 4,000 words and start over (side note: I haven't deleted the file and may revisit those words when the time is right).  Not only did God give me clarity, but He also began to give me direction and ideas for the new plan.  My mind was filled with Bible verse, stories and thoughts that will all be a part of this new project.
The one thing I thought was interesting was I wasn't sure my new message would be for my typical target audience.  I am very passionate about reaching the youth of the world and I believe with all my heart it is what God has called me to do.  But I knew God had given me a word and I was going to run with it.
Excited about my new direction, I sat down with someone for lunch and began to share it with them and talk to them about ways they could help me out.  As I told them my new message they said something I wasn't expecting.  They said, "That is something I think young people need to hear."  They began to tell me what they saw in their church and how a message like that could impact the youth.  It gave me a whole new perspective on the message God had given me.  It helped align that message with my mission.
I have been very selective about sharing this info with people (that is why I am being vague in this post).  I haven't run out and told the world because I know I would run into some haters.  And even though I know how to shake off the haters (see my post Shake It Off), I don't want to deal with them yet.  I have chosen to share my vision with people I know will support it and help me build upon it.  There is power in sharing your dreams with the right people.  They can help you expand and fulfill your dreams.  Just one simple lunch gave me even more clarity and focus.  It also helped give me a platform from which to launch my dream.  Two people pushing something large and heavy are way more effective than one (unless one of them has spaghetti noodles for arms, then they are probably just in the way).  It's my plan to get the right people behind me to help push this dream along.
until next time…
PS – Although I was vague in this post, more details will be coming very soon.  It will be something exclusive for those who subscribe to my mailing list.  Make sure to join my mailing list below so you don't miss out!
Photo courtesy of photosteve101