A couple of months ago, I spoke at a youth group Lock-in at Westwood Baptist Church.  When I was there I was talking to a few people about how the last time I was on the stage there, it was at my wedding.  After the service, I was talking to some people about the wedding and they were telling me that they still remember how much fun it was.  When Angela and I planned our wedding we had one goal.  We wanted our wedding to be fun.  We wanted it to be a celebration.    We had both been to weddings where you were longing for the bride and groom to cut the cake so that you could leave.  We were determined to not have our wedding be that way.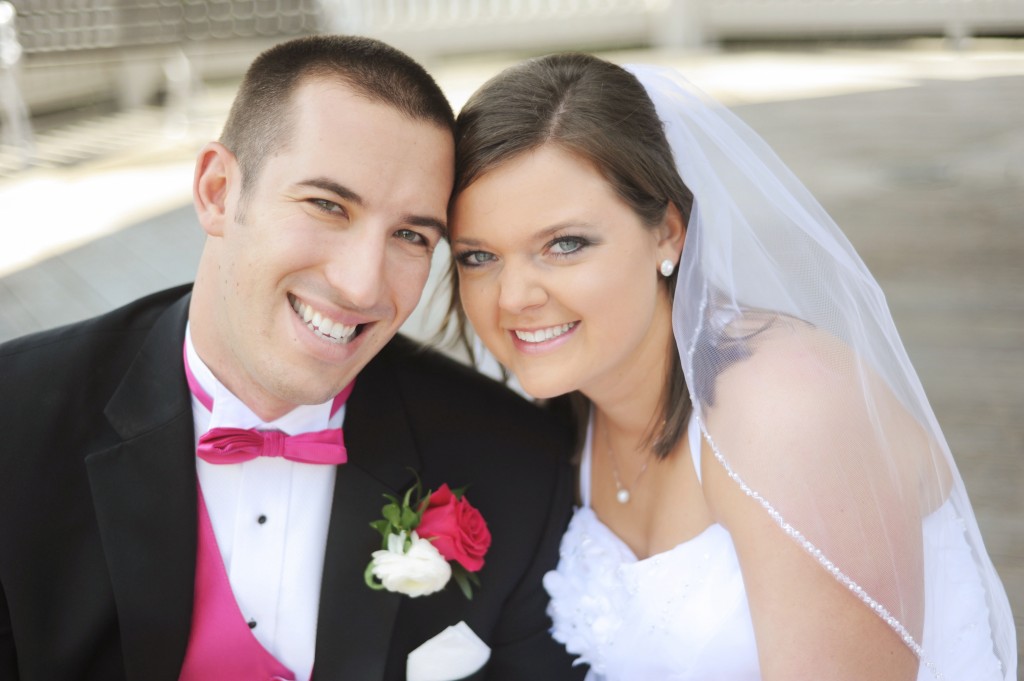 In honor of Angela and my 3 year anniversary (which was last month) I am going to do a 3 part series on things we did at our wedding that are things I try to do when going after my dreams.
The first things I do is to look at how I can make something ordinary extraordinary.  What is something normal that I can make exciting?  When Angela and I thought about weddings we agreed that one of the more awkward times can be when you are sitting in the sanctuary waiting for the wedding to start.  When it comes to weddings, you have to arrive early.  Not just 5 minutes early, but you want to try to be at least 15 minutes early because you know you can't walk in right as it starts.
We were determined to make sure that people weren't awkwardly sitting in the sanctuary waiting for the ceremony to start at our wedding.  We decided we would put together a video that would run for about 30 minutes before our wedding.  It had music, pictures, trivia questions  about us and videos that we were in.  It ended with the screen saying, "The ceremony will start shortly" while The Final Countdown was playing.  Yes, that The Final Countdown.  The one by Europe.  It's not everyday you hear that song right before a wedding starts (and apparently Angela didn't even know that happened until a couple of months ago).
People still talk to us about how much fun they had watching the video.  They laughed at the videos and pictures that were in it.  They were surprised to learn some of the facts about us, but most importantly, they enjoyed what is typically a rather boring time.  We took something ordinary and made it extraordinary.  Ecclesiastes 1:9 tells us, "What has been will be again, what has been done will be done again; there is nothing new under the sun."  Sometimes I can get caught up in thinking about what is the next greatest thing I can make.  The truth is that there is nothing new under the sun.  I find myself more successful when I think about something that I can put a fresh spin on.  Plenty of people have sat in a pew and waited for a wedding to start.  Angela and I took that and turned it into an experience.
When I think about my dreams, I often think about what can I enhance to make something better.  Starting a blog isn't a new idea.  Speaking to youth groups isn't a new idea.  Lots of people have done it before me.  Lots of people will do it after me.  But what can I add to that ordinary experience to make it extraordinary?  That's what will make it successful.
Be on the lookout for part 2 coming soon where I will talk about how I deal with the haters.
until next time…