Marriage is no easy task, but it is incredibly awesome.  To know that you have someone with you through thick and thin, someone that always has your back, someone that loves you no matter what, is an incredible thing.  3 years ago, Angela and I set out on this journey and it has been quite a ride.  We weren't sure everywhere that God would take us, but we were excited to find out.  Even in just 3 short years, God has blown our minds with the things He has done in our lives.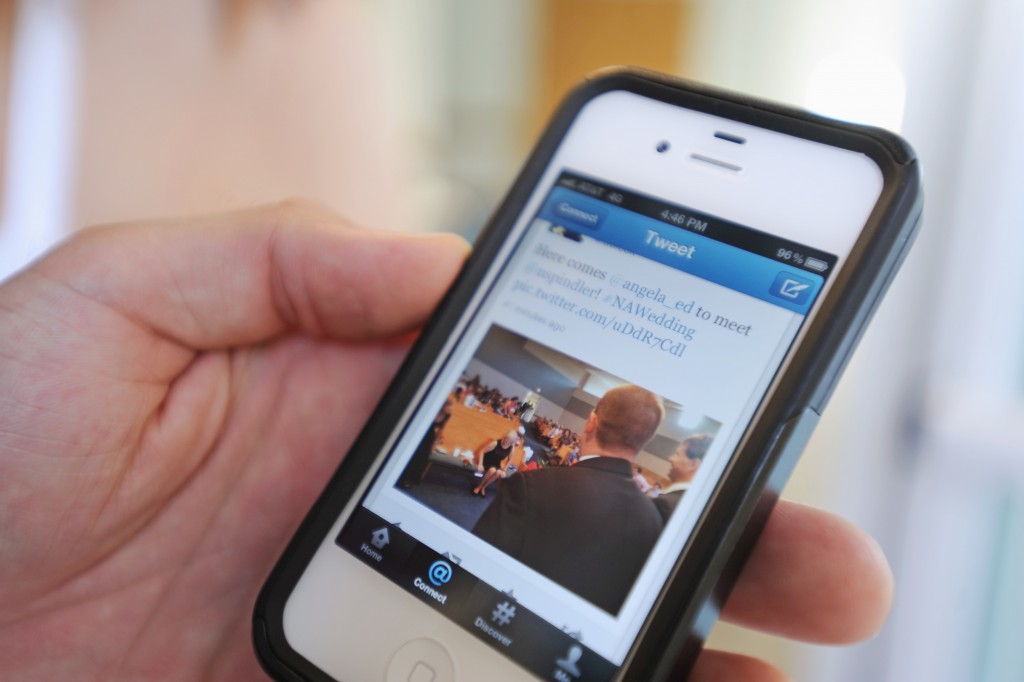 In celebration of our 3 year anniversary I am writing a 3 part series about our wedding day and lessons from it I use to chase my dreams.  On our wedding day we set out to give people an experience they would enjoy.  We had a pre-service video to take something ordinary and make it extraordinary.  We didn't listen to the haters and showed the NC State football game at our reception.  The last thing I am going to talk about is that you are going to leave a legacy whether you are trying to or not.
Angela and I wanted people to have a great time at our wedding, but we did not expect for it to be something that was talked about years later.  After I spoke at the Westwood Baptist Lock-in, people were talking about how much fun they had at our wedding.  They weren't just saying it, but they were giving specific examples.  One person said they still laughed that the groomsmen and I all walked into London Philharmonic Orchestra's version of the Super Mario Bros Theme.  "Walked-in" would be not 100% correct though.  As we walked in, we all did something to act out something that happens in a Mario game.  Some guys walked in crouching down and "grew" by standing up.  One guy acted like he was throwing something and a couple of seconds later I spun around a few times like I was hit with a turtle shell in Mario Kart (and yes I kept my hands on the steering wheel).
In fact, the music in general in our ceremony was not traditional at all and there were people that loved it.  People still laugh that after the ceremony Angela and I walked out to Relient K's song My Girl's Ex-Boyfriend.  The photo booth at our reception was a huge hit and we still see people reposting pics of that with Timehop.  While this one wasn't planned by us, there was a flash mob at our reception.  People still talk about how we created a hashtag for our wedding (#NAWedding) and encouraged people to live tweet our wedding.  In fact, I had my best man pull out his cell phone and take a pic of Angela walking down the aisle and tweet it from the stage.  The hashtag has been used some by others since, but you can still go check out the tweets.
All the things we planned were because we liked them and thought they would be fun.  We didn't sit down and say, "How can we do something people will talk about for years to come."  But like I said earlier, you are going to leave a legacy whether you are trying to or not.  So make it something you are proud of.  When Angela and I look back at our wedding day we not only smile because it is the day we got married, but also because it was a lot of fun.  Our wedding day is something we are proud of.  We set out with a goal to make it an awesome day for everyone that was involved and we think we accomplished that goal.  We didn't really expect other people to be talking to us about it 3 years later.
When I am going after the things God has for me, I want to be able to look back and be proud of what I have done.  I want to be able to say I've walked in the things God has for me and it has left a positive impact.  When other people look back at the things I've done, I want them to say the same.  Just like with David in the Bible, I want people to say that I was a man after God's heart.
until next time…