I have a confession to make.  There is something I am really bad at.  Something I let get in the way time and time again.  I am really bad about waiting for time.  I'll wait until I have time to write a blog post.  I'll wait until I have time to get to the gym.  I'll wait until I have time to work on my ebook.  I'll wait until I have time to call that person I know I need to call.  More often than not, I don't find the time.  I won't get around to doing the things I know I should be doing.  And I lie to myself and say, "Well next week I'll have the time."  The next week comes and goes and I still haven't done those things.In my last post, I talked about how I took a swim lesson to work on my form.  I'm a little ashamed to admit that I have not been back in the pool since.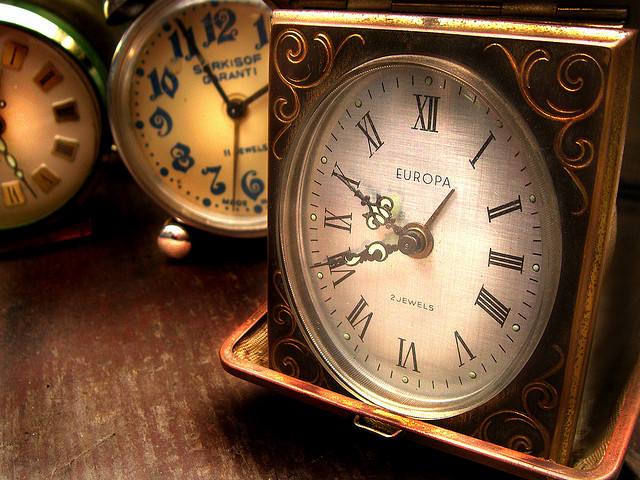 Sure, I have had a lot going on in my life.  Getting summer camp up and running is no easy task, but I can't let that be an excuse.  It is foolish to think that at some point all this "free time" is going to appear in my life.  Jon Acuff puts it this way in one of his blog posts, "Time won't find you. You have to find it."  If I keep sitting around waiting on time, it will never come.  I've got to start being proactive.  I have to start looking for time.  If I want to get in shape and prep for my next triathlon in July, it probably means I'm going to have to be at the gym at 5am some days.  I'm still coming to terms with this one and it hasn't happened yet, but it needs to.  If I want my blog to be updated regularly, than I need to spend some time each day writing.
And the truth is, I have time to do all the things I want to do, I just choose to spend the time another way.  There have been times I knew my blog needed to be updated, but I chose to watch another episode of The Walking Dead.  There have been times I set my alarm to get up and go to the gym, but I chose to turn it off and sleep longer.  To say I don't have time is a lie.  I know it, and I need to stop believing that other people will actually think it is true.
I'm going to head on a journey to find time and make the most of it.
until next time…
Photo courtesy of Becosky